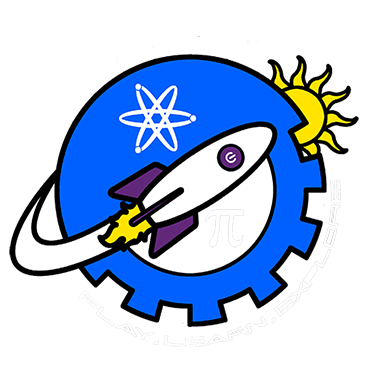 About Us!
Not your everyday children's playground
Who We Are
We are proud parents of children who love to play, learn and explore. We found a gap in the entertainment industry between huge not for profit museums and the small indoor playgrounds around our area. We created KidSpace from scratch with our own life savings because we believed we could make something better for kids and parents!
​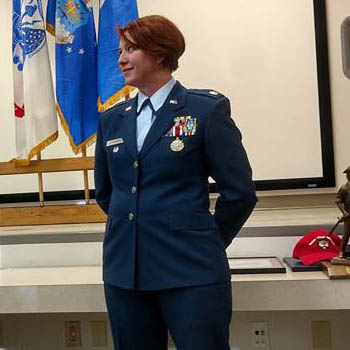 Meghan Stockman
Meghan is the co-owner and President of KidSpace, Inc. The mother of two children and former Space Weather Forecaster for National Oceanic Atmospheric Administration's (NOAA) Space Weather Prediction Center (SWPC) in Boulder until March of 2018. Her degree in Atmospheric Science from the University of Kansas led her to Boulder in 2009. Major Meghan Stockman retired from the Colorado Air National Guard in 2018 as the lead weather officer for the Colorado Joint Forces Head Quarters. Meghan had spent over 20 years in the Air National Guard doing "Terrestrial Weather". Meghan has deployed overseas numerous times as Army support weather specialist prior to becoming an officer in 2007. Meghan served as the Commander of the 127th Weather Flight in Kansas prior to transferring to the Colorado Air Guard.
Roger Stockman
Roger is the co-owner and Vice-President of KidSpace, Inc. Roger has his Bachelors Degree in Art from the University of Missouri Kansas City. He was an illustrator and graphic designer for the Kansas City Star. Roger was a Security Forces Specialist for the 190th ARW in Topeka, Kansas, served on active duty after 9/11 deploying overseas numerous times and got his commission as an Intelligence Officer in 2007. In 2003 Roger became a Police Officer and served for 15 years in Lawrence, Kansas and Westminster, Colorado prior to becoming full time designer and Vice-President of KidSpace in 2018. Roger got his Masters Degree in Criminology in 2013 from Regis University, which led in part to the creation of KidSpace.
Natalee Tucker, Ph.D.
Natalee joined KidSpace as the Director of Educational Programs in March 2018. She received her Bachelor of Science degree from Kansas State University, a Master of Science degree from the University of Missouri-Columbia, a Master of Liberal Arts from Baker University in Kansas, and a Ph.D. from Oklahoma State University.
Prior to joining KidSpace, Dr. Tucker worked in higher education for over 20 years as a student counselor, faculty member, and associate dean. Her primary professional focus includes encouraging educational access to underrepresented populations. She has created curriculum, taught, and assessed undergraduate and graduate-level courses in critical thinking, child development, humanities, psychology, and sociology at large public universities, community colleges, and private liberal arts colleges.
Dr. Tucker directs educational programs at KidSpace, including field trips, scout programs, internships, and special events. In collaboration with local educators, she is creating space-themed STEM educational materials and programs for parents and educators in our community.
We are out on the town this morning saluting successful small business startups. Welcome to KidSpace in Westminster - a children's exploration experience.

Posted by Metro North Chamber of Commerce on Friday, August 31, 2018
Roger interviewed by Gregg Moss & Metro North Chamber of Commerce on Channel 9 News.
Meghan interviewed by The Weather Channel