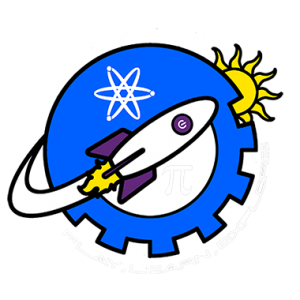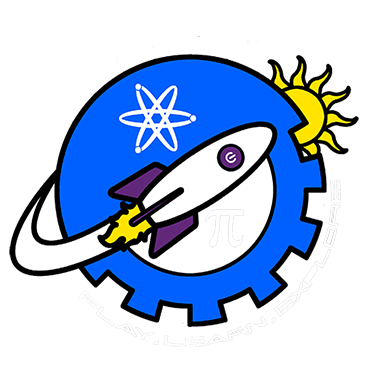 KidSpace, Inc.
Agreement & Policies
Membership Agreement
You agree and acknowledge that you are entering into this Membership Agreement (the "Agreement") for a one-year membership with KidSpace, Inc. ("KidSpace") By entering into this Agreement, you agree to the following terms and conditions:

Membership: Your membership will begin on the day that you enter into this Agreement. Your membership includes unlimited visits to our KidSpace location at 6805 W. 88th, Westminster, CO 80021 during normal business hours. Additional events such as birthday party rentals, day camps, and Parents' Night Out events are not included in this membership.
Credit Card Charges. KidSpace uses WorldPay to provide billing services. By entering your credit card information, you agree and acknowledge that you will be bound by WorldPay's terms of use and privacy policy in addition to our policies. You will be billed monthly for your membership for the initial one-year term and until such time that this Agreement is terminated after the initial one-year term.
The initial term of this Agreement is one year. After the one-year period, your membership will be renewed on a month to month basis until this Agreement is terminated.
You agree to submit any disputes regarding any charge to your account in writing to KidSpace within thirty (30) days of such charge, otherwise such dispute will be waived and such charge will be final and not subject to challenge.
Activity Descriptions. In describing and portraying the activities available for use at KidSpace, we attempt to be as accurate as possible. However, we do not warrant that the activity descriptions are accurate, complete, reliable, current, or error-free. We reserve the right to correct any typographical errors, inaccuracies, or omissions that may relate to the activities. In addition, why we strive to have all activities available during normal business hours, there may be times that certain activities are closed. We apologize for any inconvenience.
Any activities offered at KidSpace are subject to modification or discontinuation at any time and from time to time without notice or obligation to you.
Monthly Membership. By purchasing a membership, you acknowledge that your membership has an initial and recurring payment feature and you accept responsibility for all recurring charges prior to termination. Your membership is for one year and then it will be automatically extended for successive monthly periods and your payment method will automatically be charged for each monthly period at the then-current membership rate. If you terminate this Agreement the first year it is in effect, you will still be billed monthly through the end of the initial one-year term of the Agreement. After the initial one-year term, you can cancel at any time without penalty. Upon termination after the initial one-year term, your membership will end on the last day of your membership period after cancellation. We do not refund partial amounts based on the date you cancel. To cancel, you must email KidSpace at meghan@kidspacefec.com or come in person to KidSpace to terminate. You agree and acknowledge that KidSpace will bill your credit card on file monthly. Should your billing method fail at any time, your membership will be suspended until your billing information is updated. You are required to continue monthly payments even when your membership is suspended and your account must be brought current to resume membership.
You agree and acknowledge that all participants in any KidSpace activity must have a signed waiver on file to participate in any activity.
Termination of Agreement. KidSpace may terminate this Agreement at any time. Without limiting the foregoing, KidSpace shall have the right to immediately terminate your use of any activities at KidSpace in the event of any conduct by you or the children under your control that KidSpace, in its sole discretion, considers to be unacceptable, or in the event of any breach by you of this Agreement.
No action taken pursuant to this Agreement, including any investigation by or on behalf of any party, shall be deemed to constitute a waiver by the party taking such action of compliance with any representation, warranty, covenant, or agreement contained herein or therein and in any documents delivered in connection herewith or therewith. The waiver by any party hereto of a breach of any provision of this Agreement shall not operate or be construed as a waiver of any subsequent breach.
Time for Claims. YOU AGREE THAT ANY AND ALL DISPUTES, CLAIMS, AND CAUSES OF ACTION ARISING OUT OF OR IN CONNECTION WITH THESE TERMS OF USE, THIS OR ANY OTHER SITES MUST BE BROUGHT WITHIN ONE (1) YEAR AFTER THE DISPUTE, CLAIM OR CAUSE OF ACTION ACCRUES; OTHERWISE, SUCH DISPUTE, CLAIM OR CAUSE OF ACTION SHALL BE PERMANENTLY BARRED.
The headings and captions of this Agreement are for convenience and reference only and in no way define, describe, extend, or limit the scope or intent of this contract, or the intent of any provisions hereof.
If a court of competent jurisdiction holds any provision of this Agreement invalid, such invalidity shall not affect the enforceability of any other provisions contained in this Agreement and the remaining portions of this Agreement shall continue in full force and effect.
Governing Law; Venue and Jurisdiction. By using the Site and/or purchasing products from this Site, you agree that the laws of the State of Colorado, without regard to principles of conflict of laws, will govern this Membership Agreement and any dispute of any sort that might arise between you and KidSpace. You agree not to commence or prosecute any action in connection therewith other than in the state courts of Jefferson County, Colorado, and you hereby consent to, and waive all defenses of lack of personal jurisdiction and forum non conveniens with respect to, venue and jurisdiction in the state courts of Colorado.
No Assignment. No modification or amendment of this Agreement shall be valid unless in writing.
Successors and Assigns. Rights and obligations created by this Agreement shall be binding upon and inure to the benefit of the parties hereto, their successors and assigns.
Electronic Communications. You consent to receive electronic communications from KidSpace either in the form of email sent to you at the email address listed on your account. You acknowledge and agree that any electronic communication in the form of such email will satisfy any legal requirement that such communication be in writing.
KidSpace, Inc. Policies
No shoes permitted in the playground area. All participants must wear socks.
All participants must have a signed waiver prior to entry. See waiver link on main page. You may bring signed waivers with you or arrive early to complete them on the day of the party. Adults are responsible for their children! We are NOT a drop off facility. No alcohol permitted at any time. Violation of the alcohol rule may result in removal from the premises.
KidSpace provides plates, napkins and plastic ware as well as a cake serving utensil for all birthday parties.
1 hour in the party room at the time reserved.
You are welcome to come early and stay as long as you like after that time in the main play area.
Set up and clean up are included, but no "host" is available.
Bring your own food or have it delivered. Catering must not arrive before scheduled time and must leave by end of scheduled time.
Deposit of 50% of party price required at time of booking.
Deposit goes towards final cost.
Final bill settled at time of party.
Must cancel or reschedule more than 21 days prior to receive refund.
A $10 cancellation fee is assessed to refund for processing fees.
You may reschedule within one year and not lose deposit (private planetarium shows excluded).
Parents' Night Out Program
By placing your children in KidSpace's Parents' Night Out program, you agree to the following terms and conditions:
Please be at KidSpace on time to pick up your child. KidSpace asks that parents be at KidSpace no later than TIME. You agree to pay the late pick-up fee of $10.00 during the first 1-3 minutes after KidSpace closes and an additional $1.00 fee for each one-minute increment after that time. The late fee applies to each child (i.e. if you are two minutes late and have three kids, you would own $30.00). If you have not made contact with KidSpace thirty minutes past closing and KidSpace is unable to reach an emergency contact to pick up your child, KidSpace is legally required to call the Department of Social Services and/or local authorities and may be required to turn your children over to such entity.
You agree that no amendment or waiver of any part of this agreement shall be effective unless same as in writing by you and KidSpace.
You agree and acknowledge that should your child pose a danger to others at KidSpace or if your behavior reflects negatively on KidSpace or the services rendered by KidSpace, KidSpace may, in its sole and absolute discretion, terminate this Agreement upon written notice to us and require that you immediately pick up your child from KidSpace.
If your child becomes sick at KidSpace, you are required to pick him/her up in a timely manner.
In the event of a returned check, you agree to pay a $35.00 return check fee to KidSpace.
You give consent for all necessary emergency medical care and treatment, and you agree to pay all charges in connection with such treatment. This includes all doctor, hospital, emergency vehicle, and similar services.
This Agreement shall be governed by and construed in accordance with the laws of the State of Colorado without regard to any conflict of law statutes and that the State Courts of Colorado located in Jefferson County shall be the sole venue and jurisdiction for the bringing of such action.
You agree to provide a meal for your child to eat while your child is at KidSpace. If you did not provide a meal, you agree that you must pay for the meal provided by KidSpace.
You agree and acknowledge that KidSpace is not allergy free. In addition, you acknowledge KidSpace is not a nut-free environment.
You agree and acknowledge that KidSpace will not provide any medications to your child unless required or life saving measures. If your child takes any medication, please administer it to your child before or after your child attends Parents Night Out. KidSpace will administer inhalers and other medication if medically necessary for your child and you have left medication with prescription information with KidSpace.
You agree and acknowledge that if KidSpace believes that you are intoxicated or otherwise unable to safely take possession of your child, KidSpace may deny your child being turned over to you and call the authorities to determine the best place for your child.